ProFlow´s deep dive into robotics and warehouse automation: Exotec
Interview series
In 2022, we will do an automation focused interview series at ProFlow. We are talking to some of the major traditional European players, but also to the new players who are investing 100% in robotics and alternative solutions. We see that both types of automation can work together but also compete, and we want to help our customers to monitor this development and, if necessary, propose it.
We talk to automation suppliers and robot suppliers such as TGW, Knapp, SSI Schäfer, Swisslog, Exotec, Geek +, Element Logic, Kardex, Ferag, Dematic, Caja! Suppliers have so much knowledge, the development is going at an intense pace and we hope that this interview series will give you as much as it has given us!

"Some of the key values of the Skypod system include reliability, flexibility, fast install times, and the ability to evolve with customer needs."
"The Skypod robots  move at 4m/s. A robot climbs at the speed of 1m/s up to 12 meters high. Multiple robots can simultaneously access the same aisle, unlocking higher throughput levels."
"When it comes to automation sustainability is becoming increasingly more important. The power consumption of our Skypod robotic solution is 5 times lower than that of traditional automation solutions."
Founded in 2015, Exotec, makes fulfillment smarter. Their signature solution, the Skypod system,  utilizes robots to bring goods to warehouse workers. Exotec enables customers to deliver sustainable, accurate, and profitable order fulfillment.

We have spoken to Andreas Stöckl, eVP Sales Central Europe at Exotec who claims that Exotec is the future of warehouse robotics.
What warehouse area do you recommend automating first? Where is the biggest potential and what is the easiest warehouse process to automate?
We always recommend automating the picking process first, this is where the greatest potential for saving resources can be found. In addition, the ongoing and increasing shortage of personnel is causing problems in the logistics industry, which is why automating the picking process gives companies more freedom in finding personnel. Furthermore, automating a warehouse offers the possibility of maintaining operations 24/7, which leads to greater efficiency in throughput.
Describe three success keys when running automation projects. What are the most important criteria's for the customer when evaluating automation?
We view the following as key success factors:
The ability to expand the automation system depending on business needs and company growth, especially in the context of the labor shortage.

Fostering better work conditions for warehouse workers by automating physically intensive tasks.

Providing the right ROI to the customer.   
If you have a potential need of automation, do you have a recommendation where to start with your type of equipment? Let's say you have a customer that need to increase their automation level, where should they start?
Exotec offers high-performance Goods-to-person system Therobots assist pickers by bringing goods to ergonomic picking stations. We also connect all material flows with automated solutions inside our GTP solution, for example we recently developed our own plug-and-play conveyor solution. We view ourselves as not just supplier of GTP system but also a general contractor with focus on Skypod system installations.We are also working together with selected integrators for whole warehouse automation projects.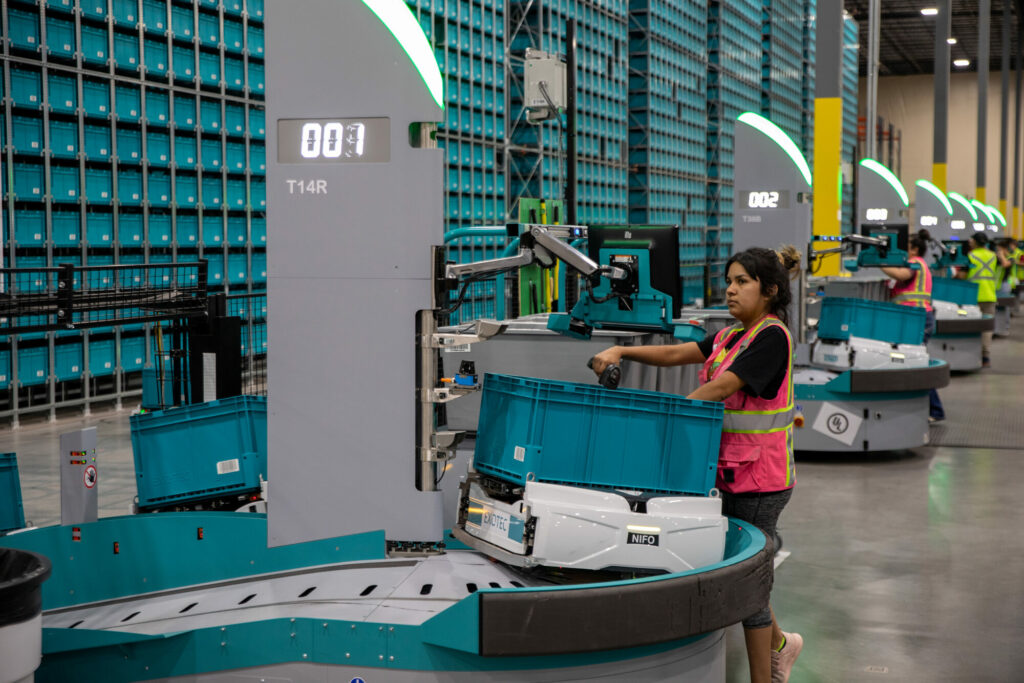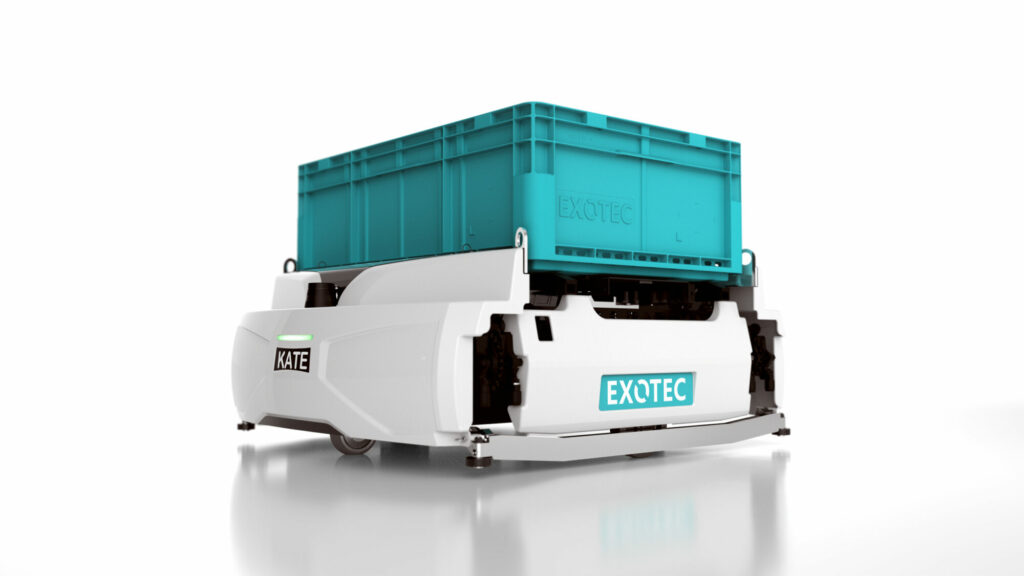 If you start an automation project. Can you mention three success keys that makes the project successful?
Understand the real need of the customer
Get the bigger picture of all warehouse processes. You need to evaluate if the solution you have will fit into the other processes.
Maintain high-quality standards and deliver a perfectly working solution.
If you were a customer and evaluated different suppliers, which criteria should you recommend a customer to look most in to?
Reliable and redundant technology (no single point of failure)
Scalability and flexibility of the product
Fast time to value
Fast reaction to changes in customer needs
Products
If you investigate your portfolio and if we limited it to Europe, do you have a best-selling product right now?
Our signature solution is the Skypod system. The first one was installed in 2016 and since then we've sold over 75 sites around the world.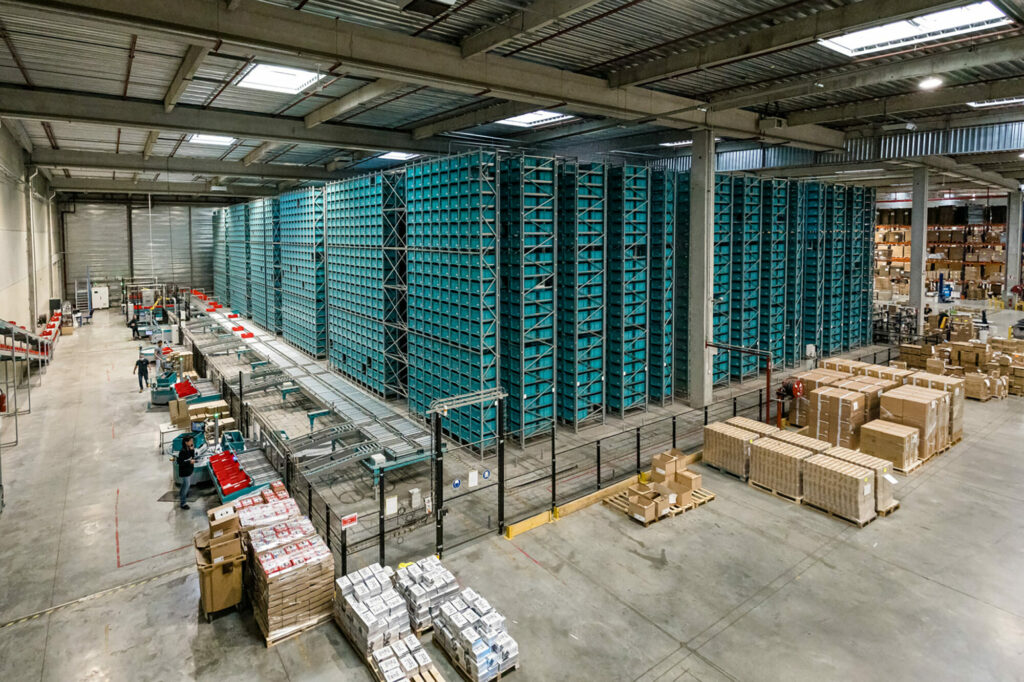 In what way are Exotec most innovative or unique?
Flexibility
Scalability
Modularity
We can adapt to the different functionality of the system individually. For example, if you need more performance, throughput, or storage, we can easilyadapt without any interruption tothe ongoing business.
Do you have a special product group or something that you want to highlight? 
The Skypicker is a robotic picking arm that picks goods that are carried by Skypod robots and places them into fulfillment containers. Our software suite synchronizes the Skypicker with the Skypod robots to ensure the highest degree of operational performance and efficiency. Equipped with its own order mover, the Skypicker can prepare up to four orders simultaneously. It is capable of moving up to 600 items per hour, weighing up to 2 kilograms with a minimum size of 2 x 2 centimeters.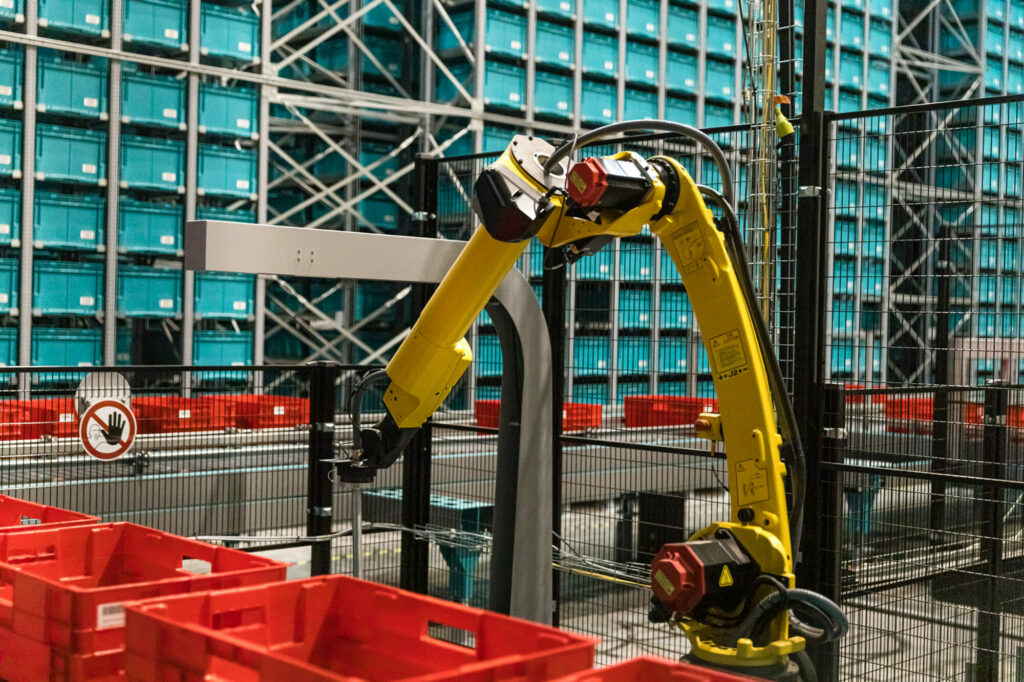 Which product are you most proud of as Exotec Business Unit Central Europe?
Skypod robot technology which combines multiple functionalities

4m/s fast moving without any marking on or in the floor
Ready to use on-site in just 2 hours
Climbing the racks at the speed of 1m/s up to 12 meter height
Development in automation
Is it in the picking- and sorting area that you're putting most R&D resource/money?
Currently we invest the most in the area of packaging and downstream processes for picking. Especially for outbound goods. We invest in expanding the portfolio around the picking processes in the warehouse.
When you look at a warehouse, which is the least developed area in a warehouse within automation?
Connections between the automated operating systems from different vendors.
Can you rank the sort of solution that you are competing with?
We compete with traditional shuttle system, cube storage, and mobile shelf.
Sustainability
What is your view on the impact on the environmental questions regarding automation?
It is an area that is important to Exotec and we have a dedciated that ourteam that is actively working on it.
We believe it's important to deliver the most effective solution in the most sustainbale way that we can.
For example, the power consumption of our Skypod robotic solution is 5 times lower than that of traditional automation solutions.
Learning
In corona times there are not many fairs in Europe. But if you can recommend a fair in Europe and Globally, which would that be? And are you planning to attend to any of them this year or next?
LogiMAT is the most important logistics trade show in Central Europe. Our office is responsible for this market and we will definitely have a strong presence at the event. In addition to LogiMat our team will attend several trade shows around the world including MODEX, SITL, IMHX and Smart Logistics Expo, just to name a few.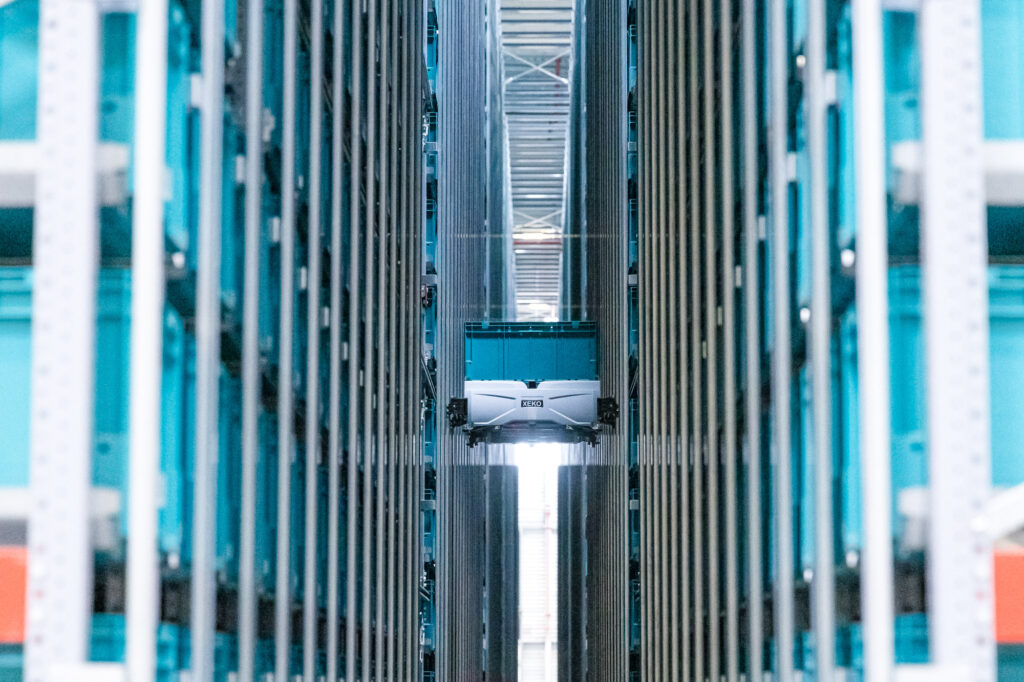 If you could recommend people to learn more about automation, where should they look/where would they find the information?
For basic principles for logistics and intralogistics we would recommend technical/expert literature. For a deeper dive into functionality, there are plenty video resources online that will help you get a better understanding of how these systems actually function.
Are you open for site visits/is it easy to arrange site visits one the sites where you exist today?
For us, a site visit is mandatory during a project because it gives the client a better understanding of the technology before they make purchasing decision. This is the best way to make sure they understand what they are getting.  
Personal reflections
In your perspective, what's your dream customer? Can you describe the type of customer, the size of customer and so on?
Our dream customers are large companies that have automation needs across a range of their warehouses. These customers are usually looking for long-term strategic partnerships, and we tend to perform best in these environments.
How would your dream automation solution looks like? Can you say anything about the size, is it super large or is it small?
Size of the project doesn't matter to us because our solution can easily scale up and down depending on customer needs.. Our intention is to give every customer the possibility to optimize their warehouse logistics and increase their efficiency at the scale that makes sense for them.
If someone would like to contact you or Exotec, how should they do? Mail, phone call?
All our sales representatives are open to be contacted over every possible channel (Homepage, LinkedIn, Phone call, email, in person)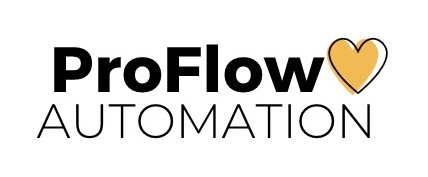 ProFlow
 hjälper er att hitta smarta logistiklösningar, oberoende automationsgrad på lagret.
Automation handlar inte om ett antingen eller, utan att hitta lösningar som passar just ert behov, och därmed rimlig investering i förhållande till er affär.