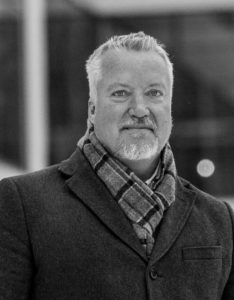 After a ten-year excursion, Anders Urhed has now returned to his roots at ProFlow in Borås. During his time outside the company, Anders has worked for H&M in the role of Business Development Manager, which meant responsibility for securing the logistics solutions in the transition from catalog/store to a world-leading "Omnichannel" company and at the same time manage a huge global expansion for e-commerce. Anders is now returning in a role as Principal Advisor. 
ProFlow aims high and the goal is to be a market leader in its industry. They invest in research in Artificial Intelligence in warehousing processes together with several researchers at the University of Borås. To become a market leader is meant to have a high geographical presence and to invest heavily in developing visions for the logistics solutions of the future together with Europe's foremost and most forward-looking companies where the entire ecosystem is included. 
 – It is important to be involved now that we are in the middle of an exciting change and where our role is to assist companies that want to raise their competitiveness through shaping smart logistics solutions. We are happy to welcome Anders home, as his personality together with his experience and competence is a strong contribution to taking ProFlow to the next level, says CEO Charlotte Elmquist. 
Our customers' transformation over the past 15 years together with ProFlow has been based on that we're shifting the focus from logistics as a cost item to designing a support process for management's visions, where the customer's experience is the most important thing in every business. Within this framework, we shape IT and technology to create the most cost-effective solutions that satisfies a competitive customer journey. 
– The future at ProFlow feels extremely exciting. I am really excited to get an exchange of the experiences I have and share my knowledge about the global trends that are currently going on and what is actually feasible. Together with a fantastically growing team at ProFlow, we will make a difference for our customers both in Sweden and abroad, says Anders Urhed. 
Anders Urhed
Mail: Anders.urhed@proflow.se
Tel:   +46 706 214700